Read Time:
4 Minute, 16 Second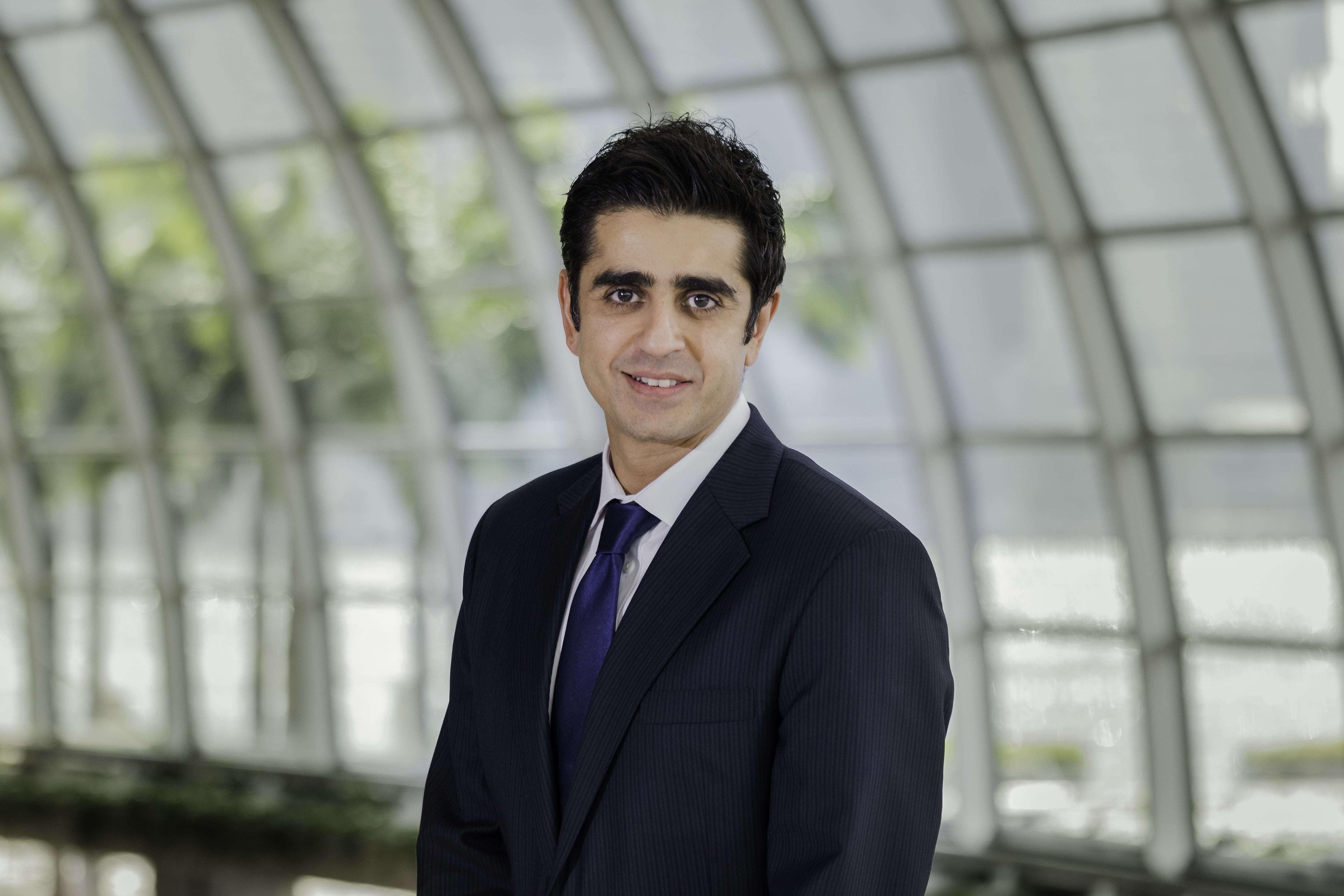 International travel came to a standstill when the pandemic first struck in 2020 – it was a stark difference from the year before when the world recorded a total of 1.5 billion international tourist arrivals. Maunik
Thacker
, Senior Vice President of Marketing,
Marina Bay Sands
, notes that the last 18 months saw the
hospitality
industry review and implement new strategies to overcome the impact brought about by the pandemic, placing health and safety as its top priority. "Risk-mitigating measures are now a baseline standard to rebuild confidence and trust," notes Thacker.
As countries learn to manage the pandemic, while waiting for global air travel to bounce back strongly, Thacker notes that destinations have been rolling out campaigns to encourage and drive domestic tourism. Talking about Marina Bay Sands in particular, he notes, "Presenting a renewed hospitality experience, Marina Bay Sands took the opportunity during the pandemic to relook and transform our existing operational processes to better prepare ourselves in the new environment. With the gradual resumption of international travel, guests will seek out more unique experiences to make their travels more meaningful. Leveraging on our multi-faceted product and service offerings, we are delivering a renewed hospitality experience that is safe, innovative and memorable, without compromising the quality that we are known for."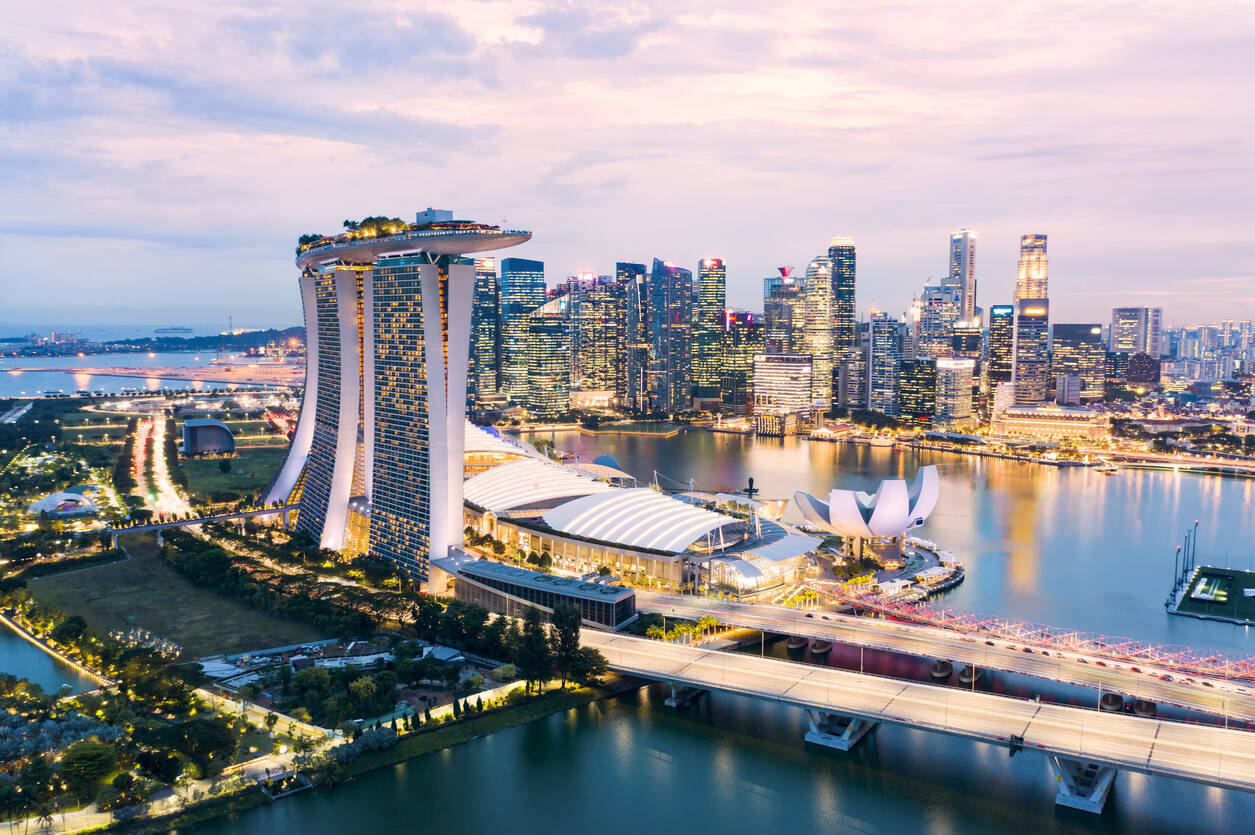 Health and safety to instil greater confidence
Thacker reiterates that health and safety are of paramount importance to the property, as a result, one of the key priorities is to keep instilling a greater sense of confidence to their guests and staff, even as the pandemic evolves. "We often go above and beyond prevailing safety guidelines, which include reduced capacity, staggered guest arrivals and implementing safe distancing measures across the property."
And one key plank of the property's defence is a robust vaccination and testing system. Till date, nearly 95 per cent of the staff at Marina Bay Sands have been vaccinated. Thacker points out, "A further enhancement of our Rostered Routine Testing programme for staff is also being rolled out, with Polymerase Chain Reaction (PCR) testing frequency differentiated based on the vaccination status of individual team members and their job risk profiles. This means that guest-facing staff will undergo swab tests at a frequency ranging from every three days up to every 28 days." In a bid to future-proof team members for a tech-centric hospitality sector, the property has been providing relevant training to upskill them to help them remain relevant.

The future of events
Listing out the digital solutions that have been implemented across Marina Bay Sands' offerings – from retail, entertainment, dining, to MICE – Thacker specially mentions the freshly-launched state-of-the-art Hybrid Broadcast Studio at Sands Expo and Convention Centre. The first-of-its-kind in the industry, the studio allows organisers to host virtual participants together with a 'live' audience in an immersive, broadcast-quality studio setting, with holographic capabilities.Talking about the studio and the future of events, Thacker explains, "In the pre-pandemic years, we were an industry that 'lived' for that once-in-a-year, face-to-face event. Operating in the new normal, event organisers need to constantly evolve to meet the changing demands and provide value add for their delegates. We firmly believe that face-to-face business meetings will return in a safe, calibrated and enhanced manner. The future of meetings will take on new event formats that seamlessly pair the physical event with a robust virtual component." However, he is quick to note that while technology has facilitated many virtual meetings in the past year, people still crave physical interactions as discussions are more productive in-person. As Thacker remarks, "Virtual meetings cannot completely replicate the experience of face-to-face meetings."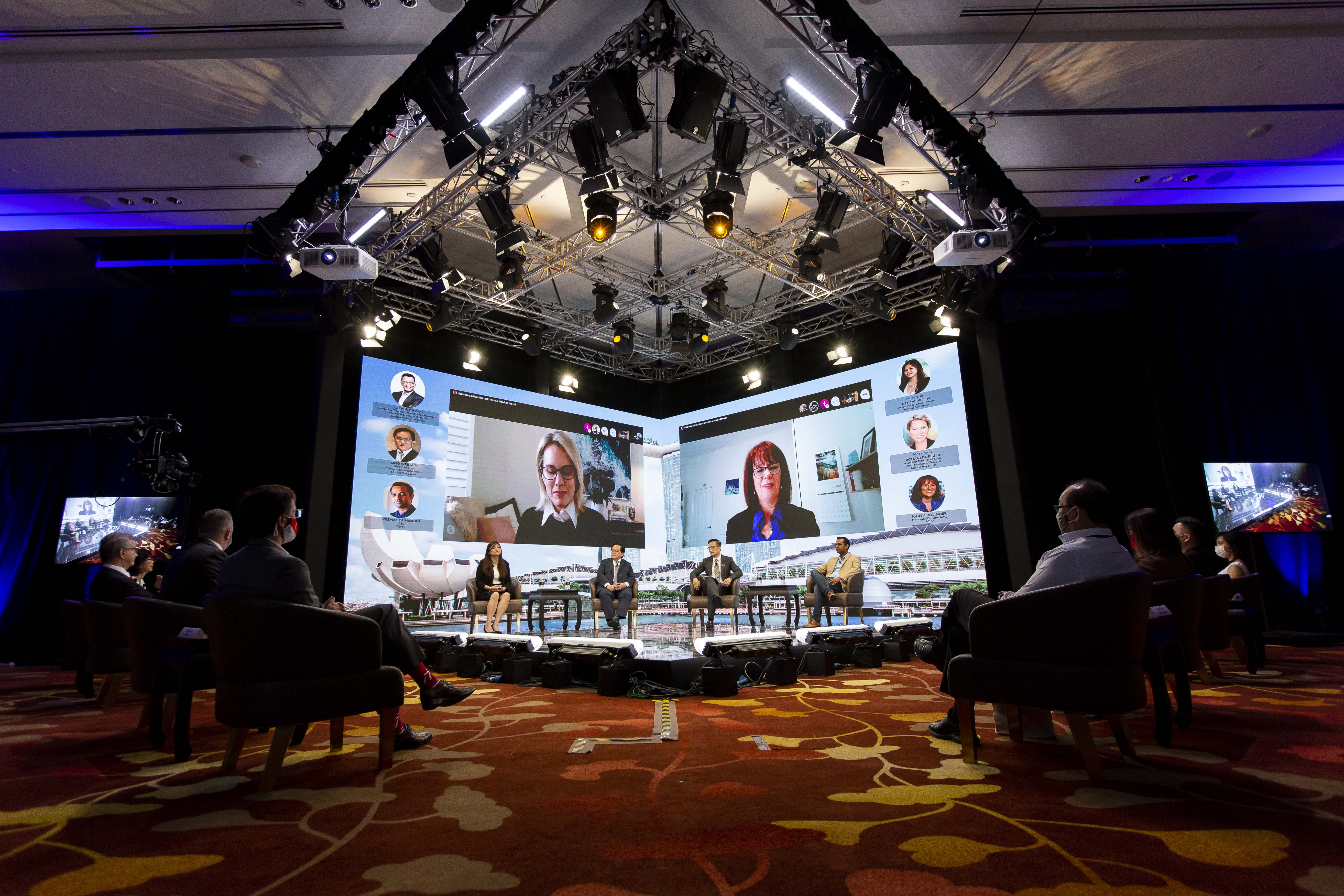 Taking a lead to redefine the future of meetings
Having hosted key pilot events such as Singapore International Energy Week, TravelRevive, GeoConnect Asia and PCMA Convening Leaders 2021 during the pandemic, Marina Bay Sands has been working closely with the authorities on Singapore's recovery journey for MICE, leveraging on the technology to transform and redefine the entire meeting experience. Listing out the trial initiatives at these events, Thacker notes, "New meeting concepts and digital solutions such as temperature-checking kiosks that use facial recognition or a QR code for quick contactless registration, and wearable dongles that track movements throughout events as well as interactions between attendees were trialed."
Guided by its global sustainability strategy Sands ECO360, Marina Bay Sands has also been constantly working to minimise environmental impact and lead the way in sustainable building development and resort operations. The integrated resort is also aligning its strategy with Singapore's '30 by 30' goal, which was announced in 2020, and is consistently exploring innovative solutions to reduce food waste, and improve energy and water efficiency. Specifically on the MICE front, Sands Expo and Convention Centre continues to raise the green bar for the MICE industry and was the first MICE venue in Singapore to be carbon neutral. "As advocates for holistic wellbeing, we actively explore ways to combine sustainability and wellness as part of the overall guest experiences," Thacker notes.