Read Time:
2 Minute, 42 Second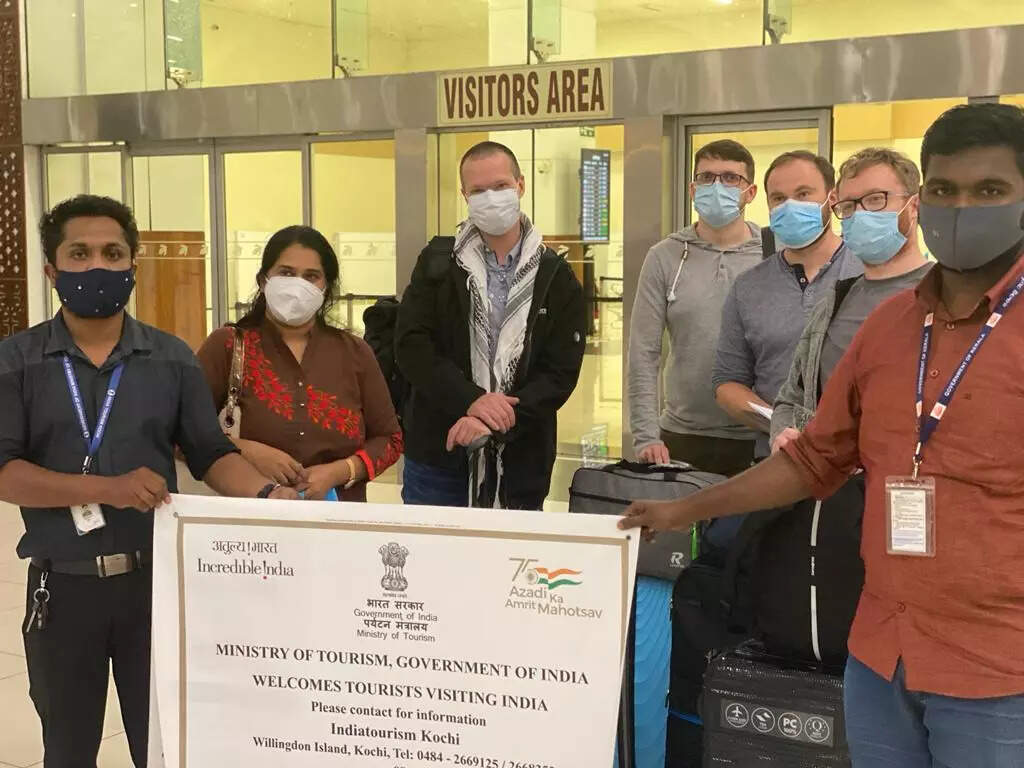 Celebrating the resumption of
inbound tourism
to Incredible
India
and arrival of
foreign tourists
once again to the country, regional offices of the
Ministry
of Tourism, Government of India welcomed international travellers with open heart at the airport and greeted them for a good stay and journey in India.
Officials of Indiatourism offices across North, West and East regions welcomed the first batch of foreign tourists landing at different airports across India while helping them facilitate with necessary guidelines and information for travel in India.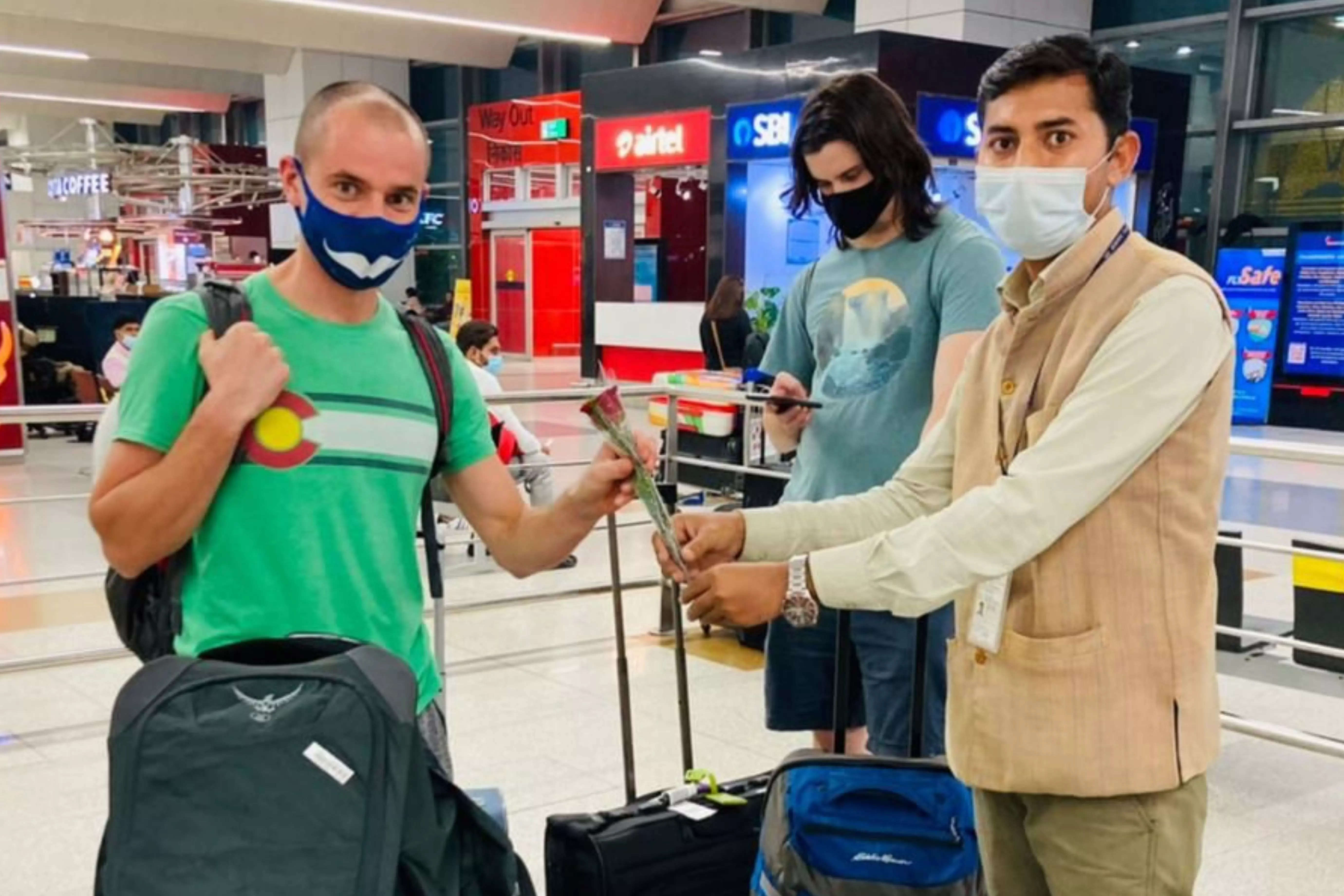 The Indiatourism Delhi office accorded warm welcome to international tourists, who landed at the T3 terminal of the Indira Gandhi International Airport on early hours of Monday by handing over rose buds. The staff personally met and greeted tourists from the US, UK, The Netherlands, UAE and other countries who were heading over to visit Rajasthan, Gujarat and UP.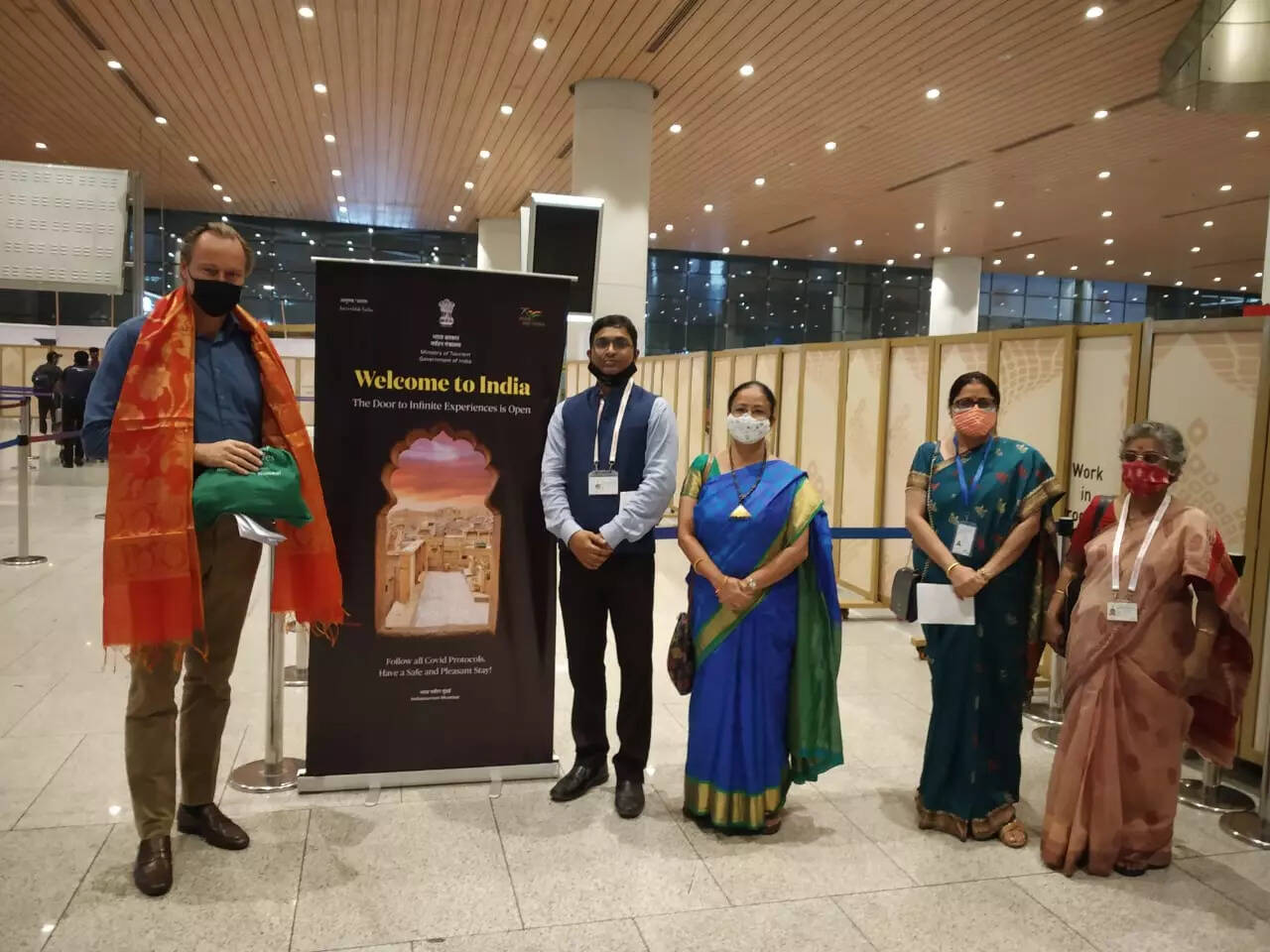 The Indiatourism Mumbai office also attended and greeted the first set of international tourists who landed at Mumbai International Airport in the early hours. The tourists were greeted by the team with stoles and presented hampers with Incredible India merchandise.
Down South, the Indiatourism Kochi office made preparations to celebrate the arrival of foreign tourists to God's own country at the Kochi International Airport, where they greeted visitors with flowers and presented them Incredible India masks. Travellers visiting India on their maiden trip were really touched by the gesture and appreciated the efforts made by the government. One of tourists from the Netherlands mentioned that they have availed the e-Tourist Visa to visit India on a short trip to attend a wedding and they are pleased with the arrangements made at their arrival.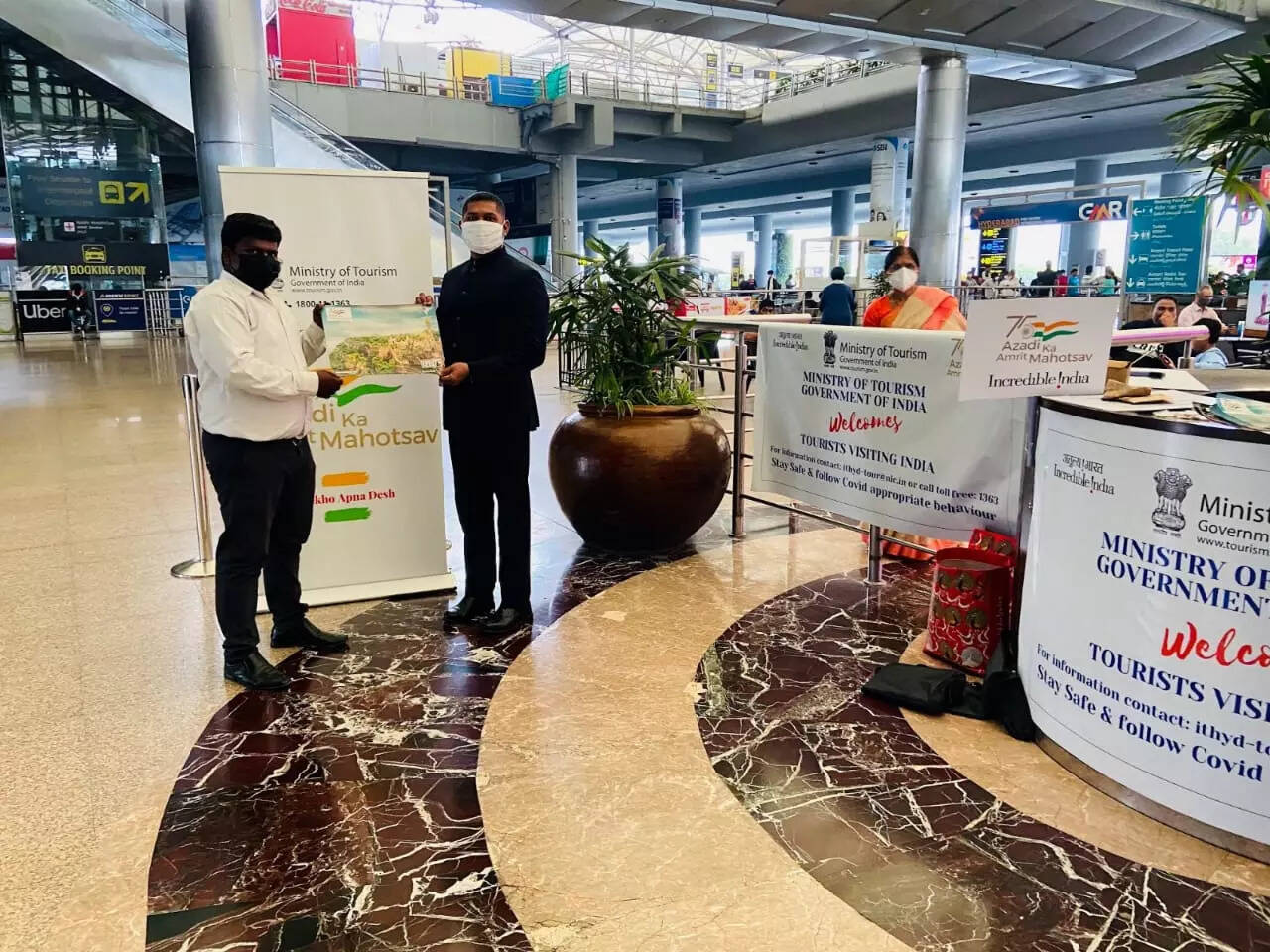 Whereas, the Indiatourism Hyderabad office also welcomed the arrival of international tourists at the Rajeev Gandhi International Airport to mark a new beginning of tourism in the country. They greeted the travellers with rose buds and souvenirs. "The international flights are operating again, and it is a very good news for all of us. Indiatourism Hyderabad wanted to mark November 15 as the new beginning, when the foreign tourists are arriving again. A much-needed boost for all of us started happening from today," Indiatourism Hyderabad tweeted.
Last month, the government had announced the resumption of e-Tourist Visa for foreign tourists wanting to travel to India. From October, international travellers were allowed on Charter flights, while individual tourists are allowed entry from November 15. However, the government is yet to announce the resumption of scheduled commercial international flights, foreigners currently have the option of travelling to India on flights operated under air-bubble agreements on a single-entry visa valid for 30 days of stay. Fully vaccinated travellers from a total of 99 countries can visit India without any need for quarantine.