Read Time:
4 Minute, 45 Second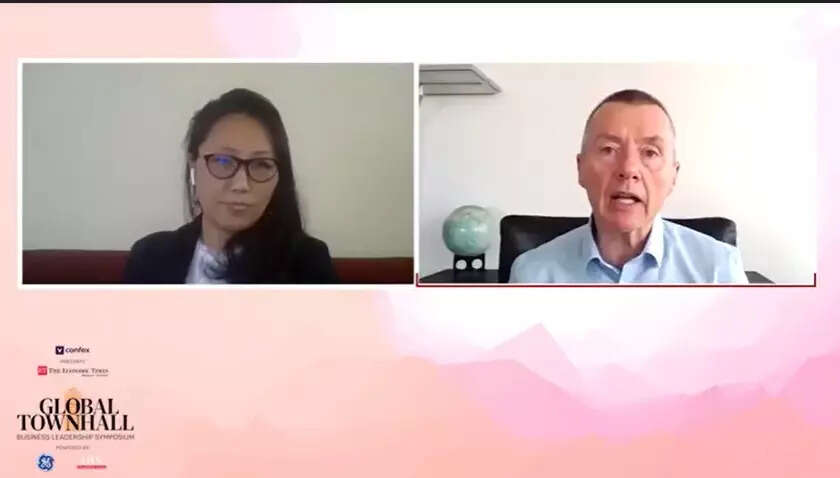 With the
Indian aviation
sector buzzing with updates and activities, be it the revival of Jet Airways, launch of a new ultra-low-cost airline, Akasa Air or the disinvestment of Air India and subsequent acquisition by the TATA Group,
Willie Walsh
, the Director General of
International
Air Transport Association (IATA), said that the developments are very positive for Indian consumers. In conversation with
Peden Doma Bhutia
, Editor, ETTravelWorld, at the Fireside chat session on '
The Future of Travel
' at the
ET Global Townhall
, Walsh went on to say, "While the market may appear crowded, I think there's huge opportunity in the Indian, both domestic market and clearly in the international market as well. I think these are steps that will see greater competition clearly in the market but that has to be to the benefit of consumers in India. Now, it needs to be matched by some relaxations from the government. India has a fantastic aviation market with a lot of opportunity."
On being asked about recovery of corporate travel in India, a business segment which shares a very close relationship with the aviation market in the country, Walsh opined that there's a misunderstanding going about corporate travel and the segment should recover quickly. "Corporate travel will come up. I don't support the view that corporate travel is somehow broken and won't get back to where it was, I think it will recover, it will take a little bit of time. But it certainly will recover," he said.
Talking about how travel is going to look like in the post Covid-era and what will lie for the industry in future, the IATA DG said that a combination of restriction free travel for those who are fully vaccinated with a sensible testing regime for those who are not, is the way to reopen international travel borders and get people moving again. "Covid-19 pandemic is by far the deepest and most extended crisis that we've ever seen. In 2020, the revenue of airlines fell by 56 per cent in comparison to 2019. To recover, it does require much more extensive restructuring on the part of airlines. Vaccination clearly would be the key to unlocking a lot of the restrictions that are in place. IATA has felt very strongly that we needed to be able to facilitate travel for those who either couldn't access vaccines, or for medical reasons, couldn't take a vaccine," he said.
Speaking about the need to make travel more accessible and not restrictive, Walsh said that there is a need for governments and countries globally to adopt a common and uniform approach to travel guidelines related to vaccine and Covid-19 testing. "What we're seeing at the moment is that the differing regulations across the world and in some cases, even within regions, is causing great confusion in the minds of consumers. It's adding a lot of complexity, and it is discouraging people from travelling. I recognise we're not going to get total commonality across the world, but the closer we can get to a common approach would be very beneficial," he stated.
As countries are easing travel restrictions, and international flights have started coming back, Walsh said that air travel demand would come back strongly and quickly. "In regions operating without any restrictions, most of the domestic markets have recovered close to their pre-pandemic levels or even more in some cases like of Russia. In markets, where restrictions are still in place, we see an immediate response when travel norms are relaxed. The best example for that is the US. When they announced reopening in November, there was an immediate surge in bookings on the transatlantic routes. So, we believe that the underlying demand is very strong, but that people are put off by the restrictions associated with travel. Once these restrictions are relaxed or removed, demand will come back very strongly," Walsh commented.
On the question of envisaging the future of sustainability in the aviation industry, the IATA DG stressed on the commitment towards the target of net zero carbon emission by 2050. "It will be very challenging. We have estimated that the gross cost for the airline industry to achieve net zero by 2050 is in the order of USD two trillion. In the short to medium term. We think a great opportunity exists for sustainable aviation fuels. What we need to do now is to translate something that is technologically possible into something that is a commercial reality. I think it's important that everybody plays their part, and this is an opportunity for many countries to make sustainable fuel out of waste," he remarked. On the onset of gradual reopening of borders for travel across the globe, the tourism and aviation industry is gradually coming back on the path of recovery and according to Walsh, widespread vaccination will play a key role in unlocking a lot of restrictions which are still in place.